300 East
Welcome to 300 East! We have had the pleasure of serving the Dilworth neighborhood and greater Charlotte for over 25 years. We are an independent, family-owned casual dining establishment offering creative American-Eclectic cuisine in a fun and quirky setting. We look forward to serving you for any occasion!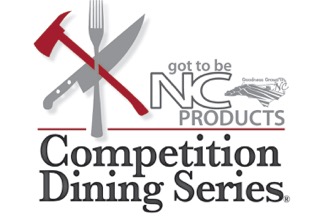 Competition Dining just announced its lineup for the 2016 Charlotte Series, and our Pastry Chef Ashley Boyd will compete as part of team "3 Cooks" alongside Chef Paul Verica of Heritage food & drink and Chef Joe Bonaparte of the International Culinary Institute of Myrtle Beach on Monday August 8! This is sure to be a fun and delicious time as you vote for which team makes the best dishes from the secret ingredient of the evening. Purchase tickets via the link here: Competition Dining Series Charlotte Battle 1!
Gift Cards are now available in-store or online. Click here to purchase!
300 East is featured on Food Network's "Diners, Drive-Ins & Dives" with Guy Fieri. We hope you will tune in! >> foodnetwork.com/300east
Lunch is served Mon-Sat, 11am-5pm
Dinner is served Sun-Thurs, 5pm-10pm
& Fri-Sat, 5pm-11pm
Sunday Brunch is served on Sunday from 10am-3pm (limited lunch menu 3pm-5pm)
300 East will be closed Monday, September 5th in observance of Labor Day